Notice of Spring Festival Holidays
Notice of holidays
The Chinese Spring Festival is around the corner. We will have a holiday from Jan 25th to Feb 10th. During the holiday, we will not manufacture or ship any batch orders, but we still provide support by email. However, the online purchase will not be affected. You can still place the order from our official store, Aliexpress store or Amazon store. For the details of buying our products online, please refer to How to buy the energy meter of IAMMETER in the most cost-effective ways
Latest Upgrade
You can use the sum power value of all three phases as the trigger source now. Before this upgrade, you can only use the power value of only one phase (Power A or Power B or Power C) as the trigger source.
In normal case, the sum power value is the algebraic sum of the power readings of all three phases. But if you have enabled the net metering mode for your 3 phase energy meter, it is the power value under net metering mode.
What is the net metering mode in the three phase energy meter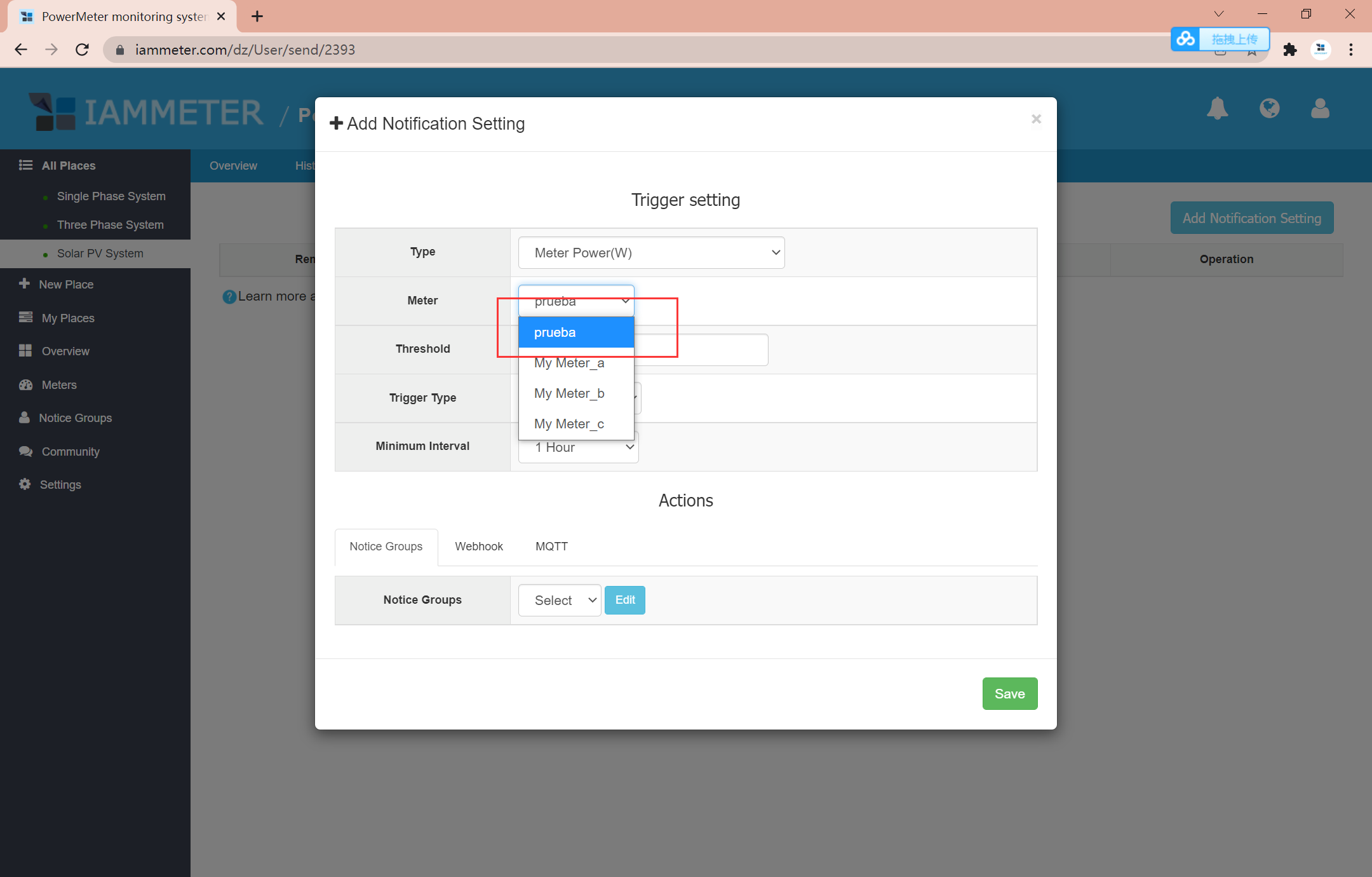 Thanks to the suggestion https://imeter.club/topic/164 from our customer, so we have done this upgrade based on this suggestion.
Please kindly share your suggestion about the WiFi energy meter of IAMMETER
Reference document
How to monitor your solar pv system from a 3 phase energy meter
How to use the trigger center in IAMMETER-cloud
monitor the energy consumption by 3 phase energy meter and IAMMETER-cloud
bi-directional,Din Rail,Home-Assistant, NodeRed,Openhab,CE,RCM,three Phase energy meter
Bi-Directional Single Phase WiFi Energy Meter,mqtt,150A,Din Rail, Home-Assistant, openHAB, Solar PV System, CE,RCM Compliance